Details

Written by

Daniel Hobson
Today's win sees Arsenal move up to third after a 2-0 win against Everton. Arsenal needed a reaction after the midweek debacle. The first surprise although many fans had predicted it was that Mertesacker had been dropped to the bench meaning Gabriel made his first league start, although, the official line was that Mertesacker was being rested. The match also saw Oxlade-Chamberlain replace Welbeck.
Arsenal got off to a fairly slow start but went 1-0 up with a Giroud goal from Ӧzil corner. Everton then came back into the match until the 89th minute when Rosicky's shot was deflected in to make it 2-0.
Details

Written by

Andy Preston
Arsenal bounce back from the disappointing midweek loss to Monaco in the Champions League with a 2-0 victory against Everton which sees the Gunners climb up to third in the Premier League and only four points behind second place Manchester City.
Arsenal made a slow start to the game as Everton had most of the ball early in the first half, however it was the Gunners who took the lead in the 39th minute through Olivier Giroud who volleyed in from Mesut Ozil's corner to amend for a miss earlier in the half.
The second half saw Arsenal have their backs to the wall for much of it as Everton pressed for an equaliser as David Opsina was called upon to keep the Gunners lead on a few occasions. The Gunners then sealed the win late on as Tomas Rosicky's deflected shot beat Tim Howard to cap off a successful afternoon for Arsenal.
Details

Written by

Praveen
Speaking to the press ahead of the Everton game tomorrow, Arsene Wenger divulged that Jack Wilshere will spend at least fourteen more days on the sidelines thanks to his recent setback in recovery.
Jack Wilshere seemed to be picking up form when he sustained an injury in late November following a Paddy McNair challenge and has not made an appearance for the Emirates Club since. The English midfielder was believed to have fully recovered and was an unused substitute at Selhurst Park last weekend, but is now facing a short layoff.
Details

Written by

Praveen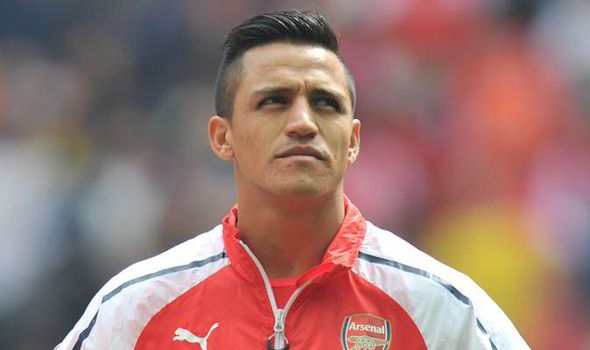 Influence of Alexis Sanchez at Arsenal was so profound that the British media branded them one-man-team easily rubbing off the contributions of Tomas Rosicky and the likes in the process. He has not become any less of a footballer, but for some unknown reasons, he has not lifted the lid on his goal drought of 474 minutes.
During the recuperation of Mesut Ozil, though the Gunners were left without a world-class player, Alexis was enjoying a fruitful period scoring goals at will. However, after the return of the German midfielder and Olivier Giroud, the former Barcelona marksman has apparently become shy in front of the goal.
Details

Written by

Praveen
Arsenal have reported a half-yearly turnover of about £148.5 million and despite bringing down an influx of players in Danny Welbeck, Alexis Sanchez and the likes, the Gunners reportedly have cash reserves amounting to 138.8 million. They have also paid off their Emirates Stadium debt and that leaves Arsene Wenger with a £50 million summer warchest.
Though it is hard to believe that a club like Arsenal will only have a warchest equal to what Chelsea paid for Fernando Torres, it looks more than enough when the quality of footballers at Emirates Stadium is taken into consideration.
Details

Written by

Praveen
Speaking ahead of the Everton game, Arsene Wenger had good news after a nightmarish display on Wednesday night as he stated that he is all but set to welcome Aaron Ramsey and Mathieu Flamini back after recuperating from their injuries.
The midfield duo picked up their respective injuries in a span of hours and was replaced by Francis Coquelin and Mesut Ozil in the line-ups. The Frenchman admitted that they are not parts of his plan for the next Premier League outing as he announced that they are not fit for first team action as of yet.
Details

Written by

Daniel Hobson
Thierry Henry confirmed that he wouldn't be able to say no to be the next Arsenal manager if he was offered the job.
Henry gave his thoughts when being asked on the Jonathan Ross show which will be broadcast this weekend. However, Henry knows he needs to learn and has a lot of work to do first.