Details

Written by

Daniel Hobson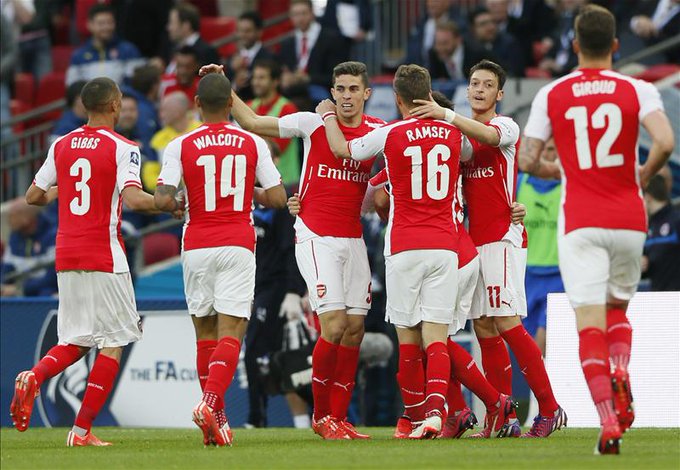 The match today saw Arsenal get to their second consecutive FA Cup final after Alexis delivers the goods with two goals however, it was a poor performance.
Szczęsny - 6 – Should have saved the Reading goal but let it in, dealt with the rest quite comfortably and looked controlled while punching the ball clear.
Debuchy - 6 – Didn't offer much going forward but played well considering he's been out with an injury.
Mertesacker - 6 – Defended well but looked shaky with Mackie always chasing the ball down.
Details

Written by

Praveen
Mikel Arteta was believed to face the same curse that the Arsenal captains – William Gallas, Cesc Fabregas Robin van Persie and Thomas Vermaelen endured as the Gunners were expected to part ways with their captain at the end of the season. The Spaniard has now become the first to arrest the pattern as he stated that he would sign an extension to his contract.
Currently on the sidelines trying to regain fitness following an ankle injury, the former Everton midfielder hopes to hit the ground again, thereby prolonging his stay with the London outfit. However, he admitted that he might ply his trade anywhere but Emirates Stadium in the event of failing in his attempts to get back to his finest.
Details

Written by

Daniel Hobson
Alexis Sanchez has been nominated for PFA player of the year after a great first season with Arsenal. Sanchez has been a revelation since joining Arsenal inspiring the team to more hard working performances.  
Alexis has brought a more dynamic style to this Arsenal team showing a directness when having the ball at his feet but has also contributed 14 league goals to the team as well as grabbing 8 assists.
The other nominations include Hazard, Costa, De Gea, Kane and Coutinho.
Details

Written by

Praveen
Arsenal currently boast the best side in the Premier League having won sixteen of their last eighteen games and the Gunners have shown flair, quality and resilience it takes to be deemed the best, but Arsene Wenger seems defiant to take the same side to the next campaign as he looks on to add two more world-class players to his acclaimed roster.
According to Kicker, Arsenal are the frontrunners for the signature of Ilkay Gundogan, who could be available in summer.
With Borussia Dortmund preparing for life without European football next season, the 24-year-old midfielder may well look for new employers, who could guarantee Champions League action and has been indifferent during contract extension talks with the Westfalenstadion outfit.
Details

Written by

Daniel Hobson
No is the answer from Charlie Nicholas when asked by Sky Sports although he does believe Arsenal will be the closest title challenger to Chelsea this season.
When the full time whistle blew on Saturday, Arsenal fans were starting to believe they may have an outside shot at the title. As the gap closed to 4 points, there was a new found optimism although fans did want to keep this on this low.
However, Chelsea who had two games in hand at the time still had the advantage but it's better to have points in the bag at his stage of the season, that believe got stronger when Chelsea were pegged back after being 2-0 up. Were they going to drop points at Hull ultimately not as Remy went and scored the winner but one thing was for sure Chelsea did not look convincing.
Details

Written by

Praveen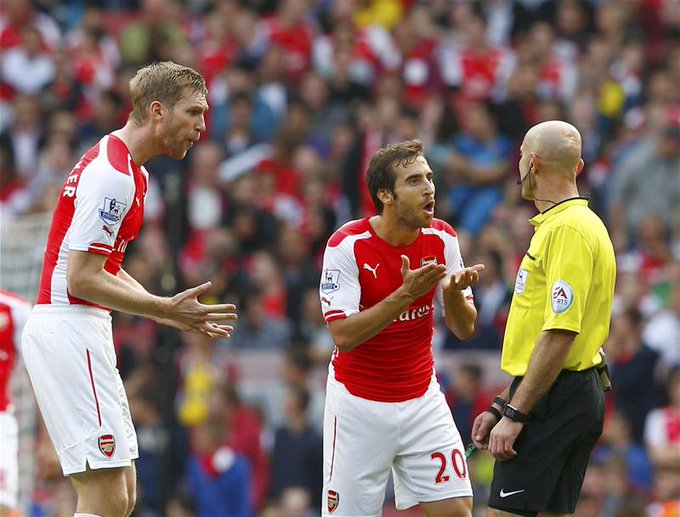 Arsene Wenger was previously known to not adopt carrot and stick approach with his players, but he must now be aware of the fact that his days with the Emirates Stadium club are numbered.
Tides have changed lately as he now seems eager to end his managerial career on a high note, having signed Mesut Ozil and Alexis Sanchez in successive summers. His new approach has, indeed, worked wonders as the Gunners are now set to visit Wembley besides staying in contention for Champions League next season.