Details

Written by

Daniel Hobson
As the Premier league season drew to an end yesterday it must be time for the transfer window. Often known as 'silly season' the rumours will keep on coming and means there will be plenty of reporting.
The news this hour concerns the Porto striker Jackson Martinez.  It is the information of Kike Marin that Arsenal have decided to sign Martinez with Porto replacing him with Alberto Bueno. Kike is well known within Spanish football and is reliable.  Just to add bit more substance to the news Kike was the first to report the Alexis deal last summer.
Details

Written by

Daniel Hobson

After years and years of Walcott saying he wants to be a striker he finally got to show what he could do.  This is not the first time Walcott has performed when playing up front with his most notable appearance was last year in the FA cup against Spurs.
Walcott has all the important attributes which would allow him to be the striker Arsenal have desired for the last few years. The essential attribute Walcott has is pace which Arsenal have missed over the last few years. It was clear to see yesterday that Arsenal looked much more of a threat with the pace in behind which was supported by the pace of Sanchez and Wilshere going forward.
Details

Written by

Praveen
Steven Gerrard may have played his last game for Liverpool, but the Merseyside outfit seem to have replaced the veteran with a more versatile and younger version of the former England captain as it is rumoured that James Milner has chosen to play for the Anfield club next season snubbing Arsenal on course.
Arsenal were amongst a host of Premier League sides, who were keeping tabs on the England international given his imminent Manchester City departure, but it is now evident that the Gunners have lost out on their transfer target.
Details

Written by

Praveen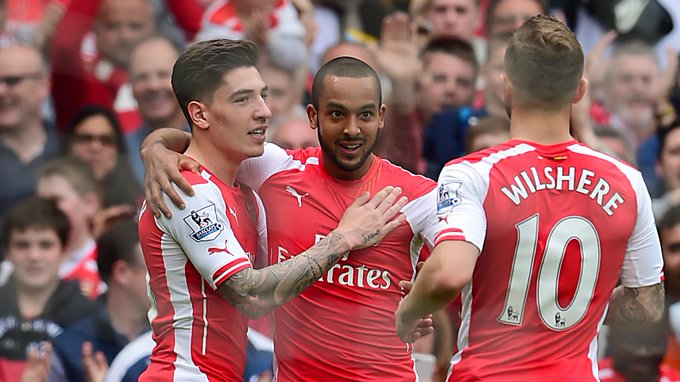 Theo Walcott showed Arsenal what they would miss in the event of offloading him with a first-half hat-trick against West Bromwich Albion in the final game of Premier League, but English media suggest that the former Southampton starlet may still be used as Raheem Sterling bait this summer.
The 27-year-old is entering the final year of his contract and it is believed that Arsene Wenger is adamant not to let him mess around by setting a deadline for him to decide on his future with the Gunners.
Details

Written by

Daniel Hobson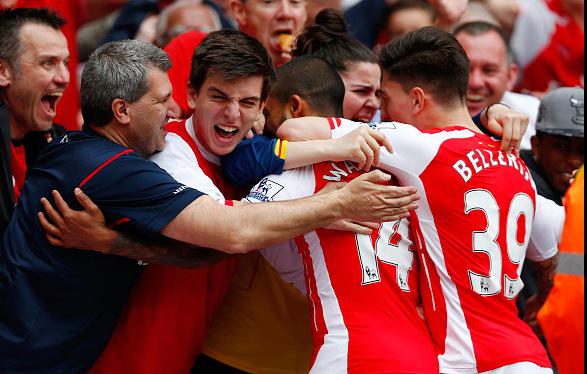 The last game of season ended in an Arsenal win which was routine. There were outstanding performances from Walcott and Wilshere who may have given a decision to Arsene Wenger about who to play in the cup final.
Ospina – 6 – A fairly easy game for Ospina as he didn't have too much to do however he should have done better with the West Brom goal.
Bellerin – 7 – A fairly comfortable game for the Spanish right back who didn't have too much defending to do.