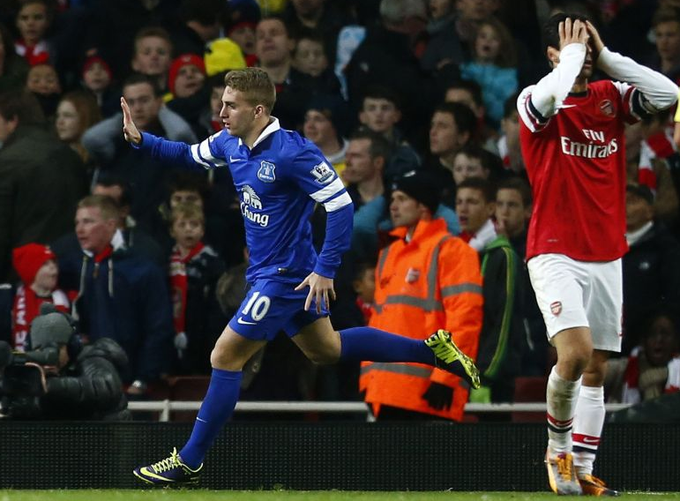 As the dust settles on a truly intriguing Premier League spectacle, Arsenal sit 5 points clear at the top of the Premier League table. This means the Gunners have extended the gap between the chasing pack, but this does not justify the mood of many Arsenal fans this Sunday evening. The potential for the gap to have been 7 points at full time after Mesut Özil's calm 80th minute strike is the reason for the sense of frustration felt by the supporters.
A Frustrating Draw
After surviving an impressive barrage of Everton pressure in the first half (who showed more energy and out-passed the men in red and white), it felt like one of those games that champions win when the German maestro found the net late on.
The clichéd phrase 'champions win even when they are not at their best' seemed to ring true, until Gerard Deulofeu smashed in an equaliser just four minutes later.