Details

Written by

Henry Drake
Arsenal's worst start to a season since 1982 is complete after Manchester United left the Emirates with 3 points courtesy of Kieran Gibb's own goal and Wayne Rooney's counter attack.
The first half started brightly as Chambers, Wilshere, Ox and Welbeck all combined beautifully down the right hand side. Jack Wilshere was denied well by David de Gea as the Spaniard single-handedly kept the score at 0-0.
The Englishman was forced from the field through injury in the second half, and it became apparent that it was not to be the Gunners' day when Antonio Valencia's shot was deflected in off left-back Gibbs to give United the lead.
Wojciech Szczesny was next to pick up an injury as United held a 1-0 lead despite not registering a shot on goal.
Wenger's side piled forward in search of an equaliser but that left Nacho Monreal exposed to let Wayne Rooney in to seal the points by chipping over substitute Martinez.
Details

Written by

Daniel Hobson
A familiar story of this season happened again as Arsenal fail to win. A lack of good defending has been evident this season and today was no change.
After the shambles of midweek, Arsenal needed to put in a good performance and get back to winning ways. The first half was tentative by both sides with Welbeck having the best chance of the half for Arsenal but this was well saved by ex-Arsenal goalkeeper Fabianski.
Arsenal had a better start to second half and they were rewarded when a quick Arsenal counter led to Welbeck squaring to Alexis who tucked the ball away again which has been a familiar pattern this season.
Details

Written by

Daniel Hobson
It was relief all-round at the Emirates on Saturday afternoon as the final whistle blew. An equaliser in the 91st minute was enough to share the points on a disappointing afternoon overall.
Arsenal took the lead in the 13th minute through the Chilean Alexis Sanchez who scored from the right hand side of the penalty area. However, the lead didn't last long as Diame made a run making it 1-1 in the 17th. However, the goal should not have stood as there was foul on Flamini just before Diame had the shot.
This was one of a number of poor refereeing decisions on the afternoon. The referee had an awful game, often missing easy fouls to give such as a trip. Hull then took the lead straight after half time when Hernandez scored from a Huddlestone cross which Mertesacker should be disappointed with. Mertesacker was ball watching rather than attacking it.
Details

Written by

Adonis Pratsides
Arsene Wenger emerged bruised from the ring at Stamford Bridge on Sunday after another failed attempt to finally beat the cunning Chelsea boss, Jose Mourinho.
And while no body (by which I mean any gooner) needs reminding of Mourinho's undefeated record against Wenger (P12, L7, D5 W0, GS6 GC21) no one can deny that Mourinho has found a way to ruffle the feathers of the usually unflappable Frenchman.
Since his return to England for a second stint in charge of the West Londoners, Mourinho has already orchestrated the 6-0 mauling of Wenger's men during what was Le Prof's 1000th game in charge, before publicly declaring him a 'Specialist in failure' in the media.
…And while Arsene, as the longest serving manager in the country (18 years), will have overcome more than his fair share of adversaries, some of whom may have also resorted to barefaced name-calling and 'mind games' in order to gain a psychological advantage in the past, no one has quite managed to get under his skin, like the self-proclaimed 'Special One'.
Details

Written by

Henry Drake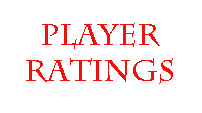 Arsene Wenger celebrated his 18th year at the Arsenal helm with an impressive 4-1 victory over Turkish giants Galatasaray.
Danny Welbeck grabbed a hat-trick to announce himself on the Gunner scene following his £16million summer move from Manchester United, while fellow new-boy Alexis Sanchez etched himself onto the scoresheet too.
Wojciech Szczesny saw red late on allowing Burak Yilmaz to convert from the penalty spot, but there was no spoiling the night for Welbeck, Wenger or the Gunners who took second spot in Group D following Dortmund's 3-0 win over Anderlecht.